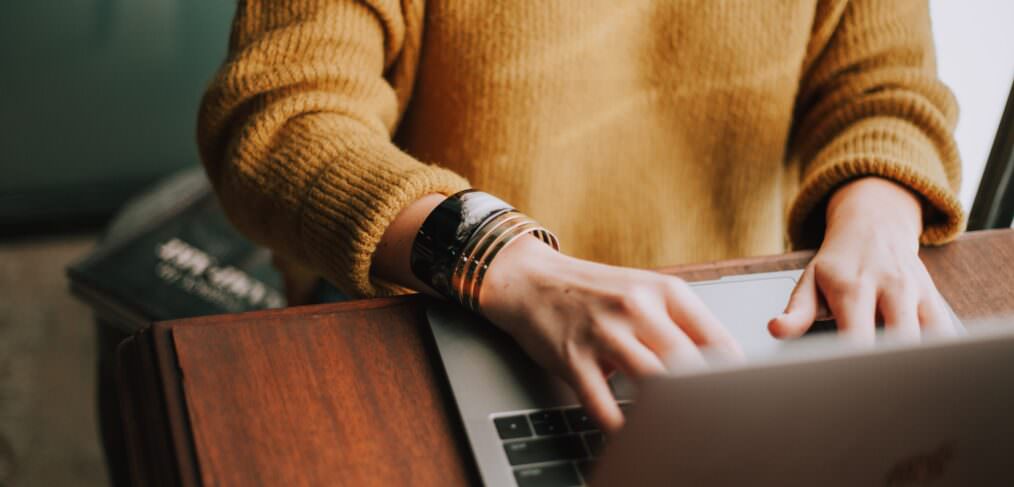 Navigating Virtual Internships
As summer 2020 officially begins, many managers are launching their scheduled summer internships. While some programs have always been advertised as remote positions, like SHIFTS's Digital Marketing Coordinator role, managers who envisioned a meaningful office experience for their interns are now faced with a change in plans. Much of the world's workforce has transitioned to a remote experience. Employers and employees now find themselves distanced at-best, immersed in Zoom, or sadly unemployed. As many have discovered over the past few months, virtual employment is very different than an in-person experience. Due to COVID-19, internships have been no less than modified and many canceled. Managers are rethinking how they will assign tasks to interns, how they'll track the intern's progress, and how interns will collaborate with each other and with their team.
SHIFT's summer Intern Ava Cronk, a student at Syracuse University, spoke about her personal experience with the virtual internship search.
"I started researching summer 2020 internships in late-summer of 2019. Internships are essential to the growth of a student and a young professional. I always knew I wanted to commit to an internship where I could work with a group of like-minded professionals and learn from them. I looked through countless online internship postings with the hope to identify a company that matched my needs in complement to what they expected of me. As April approached, it became clear that my in-office internship dreams were fading. I started to focus on remote internships."
One of the platforms that the Career Center at Syracuse uses for helping students find internships and first jobs is called Handshake. Handshake is structured to protect the students and ensure a quality internship and job experience. According to joinhandshake.com,
"While studying at Michigan Tech University, Handshake founders Garrett Lord, Ben Christensen, and Scott Ringwelski discovered the glaring inequality in career opportunities for students across the country. Believing that software had the potential to bridge this opportunity gap, they built the foundations of Handshake. The friends took their idea on a cross-country road trip to better understand the challenges students face when applying to jobs and to persuade college career centers to partner with them. Handshake was created to ensure that all college students have equal access to meaningful careers."
If an employer wants to post a job on their website they must be vetted by each school that they post the job to. This ensures student confidence by way of the detailed information the company must provide during the approvals process. Each of these insights further helps the candidates make an informed decision about where best to spend their summer—and with people they won't ever meet face to face. Ava explained that this credential was important to her selection process. She went on to say that upon learning that SHIFT employs a seasoned remote workforce, she had confidence the team would be well-versed in Zoom collaborations and effective communication across very 'long hallways'.
SHIFT's virtual internship process began with a quick and easy submission of a resume and letter of interest, followed by a series of interviews. In contrast to her other application submittals, Ava explains that she was invited to take two assessments – the Predictive Index (PI) Behavioral and Cognitive assessments. Like Ava, most applicants were unfamiliar with the powerful insight and value the assessments brought to the interview process and to SHIFT's ability to select the best candidate for the role.
The application process included two virtual interviews, a writing sample submittal, and responding to key questions that demonstrated candidates' marketing expertise. Within just a matter of days, SHIFT had considered a dozen qualified candidates and quickly extended an offer. Using the insights from the two assessments, the intern's manager was able to quickly and intentionally structure the onboarding experience, with agenda-led Zoom meetings supplemented by detailed, online PDF packets and workshops.
Now, weeks into Ava's SHIFT and Predictive Index learning journey, she remarks on the many ways in which the insights are utilized to optimize her internship experience. "SHIFT's expertise with effective communication and remote collaboration, fueled by their deep understanding of my motivating needs and drives, has made my interviewing, onboarding, and internship experiences seamless," says Ava.
Val Yaw, SHIFT CEO