YOUR TALENT STRATEGY
SHIFT offers solutions that leverage behavioral and cognitive data towards business success. The data-driven talent optimization methodology utilizes Predictive Index insights to gain quick yet powerful scientifically valid data, easy-to-use business applications, insightful management workshops, and expert consulting.
HIRE THE BEST
You know that you need to hire, but you don't know who you need to hire. Start by defining the job's requirements. Job Targeting is designed to capture the behavioral and cognitive requirements of a specific role, while considering company culture and team dynamics.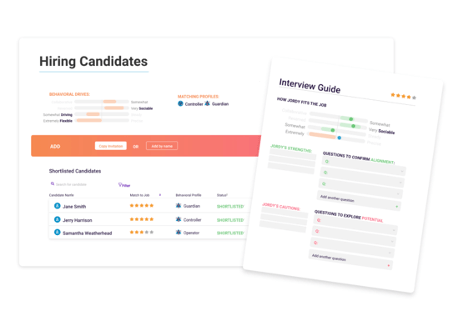 Does your hiring process begin with a job description and a stack of resumes? Job descriptions may tell us a lot about tasks and skills, but they tell us little about the kind of person who will succeed best in that job.  There's a better way to evaluate candidates—one that's built on proven science, and focuses not solely on tasks and skills but on the behavioral traits and cognitive abilities that will ensure a candidate will succeed in your new role: Predictive Index Job Assessments and PI Job Targets. With the power of PI, save time and gain predictive success with candidates sorted based on the highest predictors of job success.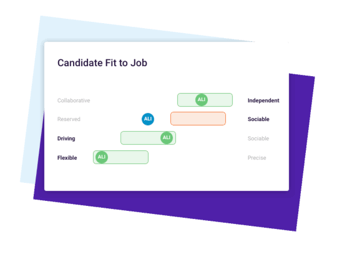 Remove bias from hiring. We all have biases that sneak into our decisions—whether we recognize them or not. By creating objective measures of both the job and the candidate, we inoculate ourselves against those biases. Having this information is a powerful tool for both your recruitment and your development efforts. Define your existing roles. Don't stop with new hires. Use the Job Assessment to objectively assess all the roles in your organization—even the filled ones. Job targets should be used as a fundamental part of your talent strategy and succession planning and are a critical tool for coaching and employee development.
COACHING EXCELLENCE
Developing and inspiring high-performing employees and teams is both an art and a science. Managers need keen scientific insights—the science—to uncover their natural leadership styles and equally know when it is appropriate—the art—to adapt their management styles to inform individual and team success.
Get customized coaching for each team member with one click, so everyone performs at their best.
Grow your capabilities and identify where you flex behavioral preferences to create a thriving team.
Unlock strategies to motivate and manage your employees based on their individual working styles.
EMPLOYEE ENGAGEMENT
The PI Employee Experience Survey identifies areas where engagement is strong—so you can keep doing more of what's working well.
Actively engaged employees go above and beyond because they're emotionally committed to your company's success. These are the people who pull the boulder up the hill with all they can. When an employee is disengaged, they can be toxic to your work environment. The cost of replacing an employee when calculating for recruiting costs, lost productivity, and onboarding can conservatively cost about 40% of their annual salary.
The PI Employee Experience Survey identifies areas where engagement is strong—so you can keep doing more of what's working well.
YOUR PEOPLE STRATEGY
How do you describe your talent strategy—none, basic, advanced, optimized?
You may be surprised to learn that Predictive Index is not an assessment company.  Assessment companies simply measure—and measurement is a means to an end. While the application of Talent Optimization is not burdensome, assessments require interpretation and analysis to inform success.  Deploy PI's easy to use four-part discipline so you can use to align your business strategy with your people strategy for optimal business results.