Testimonials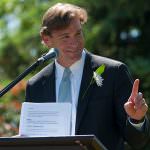 Jeff Leahy
Head of School / Colorado Rocky Mountain School
"Integrating the Predictive Index into our school's culture has proven to be the single best decision I made as Head of the Colorado Rocky Mountain School."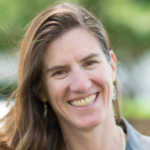 Shannon Meyer
Executive Director / Response
Response is a small nonprofit in Aspen that works with survivors of domestic and sexual abuse. Because we are a small team of only five and our work is often stressful, it was very important to us to find the right person to join our team. SHIFT and their Predictive Index tool allowed us to really assess our top candidates and see how they would both fit with the work required AND the culture of our team. Our new person has been with us only a few weeks but it already feels like she has been with us forever – and I think it's because SHIFT helped us find the right PERSON, not just the right employee!
Jay Scherrer
Chief Operating Officer / Bluetent
"We have totally embraced the entire Predictive Index system (Behavioral, Cognitive, Job Targeting, Group Analytics and more) and are using it for hiring, effective communication, understanding our employees' strengths, team building and more. We have partnered with SHIFT to make sure that when we hire, we do so intelligently. Just the PI Behavioral Assessment alone promotes dialogue between employees, managers, and leadership which empowers us to have a safe platform to discuss what drives human behavior and how each member of our team can be coached and mentored to reach their full potential." "Additionally, as a recruiting tool, there is no doubt of the benefits of its use. We've seen a notable reduction in fill times, along with "fitting" the right candidate to the right role—as well as onboarding them knowing their intrinsic needs—which we consider to be the beginning of a very long and meaningful relationship of all new employees. And finally, beyond the PI product suite itself, the team at SHIFT is outstanding in both supporting our organizational needs and collaborating with us to ensure we put the right programs in place and at a pace that ensures quality traction, thank you Val Yaw!"

Brett Unzicker
Executive Vice President / Prismview-Samsung / Samsung
"Genuinely honest feedback, a thoughtful approach, and keen understanding of what it takes to bring organizations to the next level - that is what you get with Val and SHIFT. I first met Val in January of 2016 as I was leading The Predictive Index's global network of Certified Partners. Over the next couple years, I had the honor of getting to see Val work and know her on a personal level. Val has an exceptional understanding of how to leverage human capital in companies to fuel growth. As I've worked with consultants around the globe, what really stands out about Val is her as an individual. Meaning, whether from my own personal experience or, seeing her talk with clients, her connection is immediate. In addition, she has the unique ability to take tremendously complex problems and break them down into a simple, actionable solutions. I would highly recommend Val / her company to any organization looking to make a shift. Feel free to reach out to me directly and I'd be pleased to speak about the results I've seen her deliver. Working with Val will be a decision you'll be glad you made."