INSPIRE PEOPLE TO PERFORM
Effective management across functions is more important than ever. To maximize productivity, keep engagement high, and achieve your goals, it's critical to understand the dynamics of your team and your management style.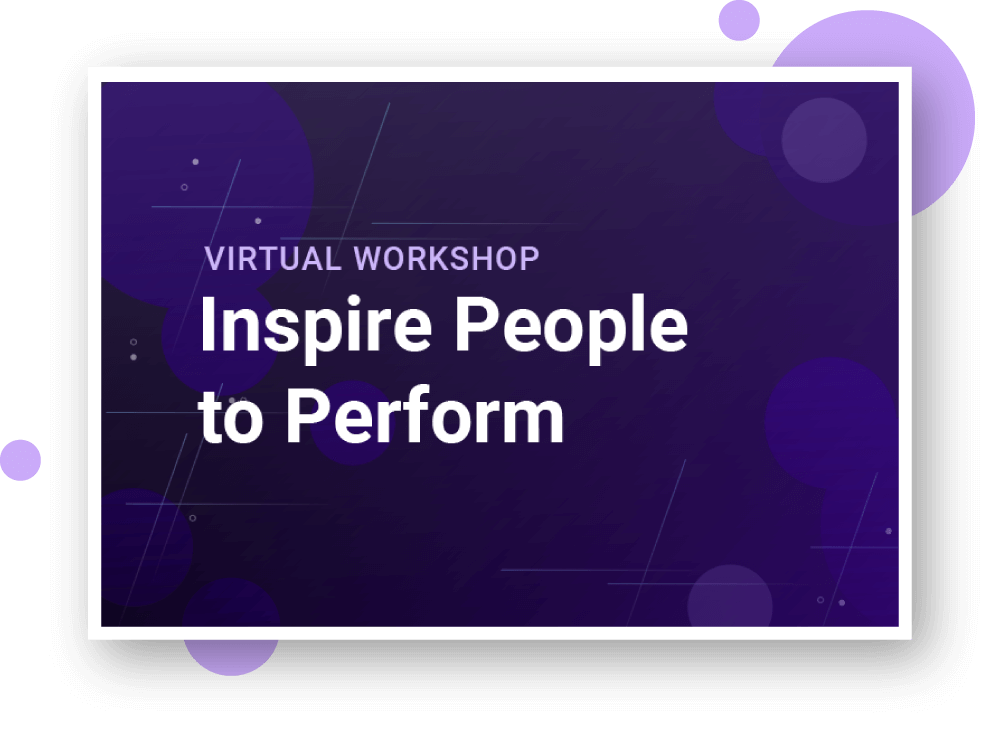 Effective management across functions is more important than ever. To maximize productivity, keep engagement high, and achieve your goals, it's critical to understand the dynamics of your team and your management style.
Communicating with employees in a way that meets their needs
Improving group dynamics and strategic alignment
Increasing self and situational awareness
Proactively career pathing and expanding employee capabilities
DRIVE RESULTS WITH TALENT
Now more than ever, your people are your most important asset. Unlock their potential and ensure your top priorities succeed by tapping into the power of people data.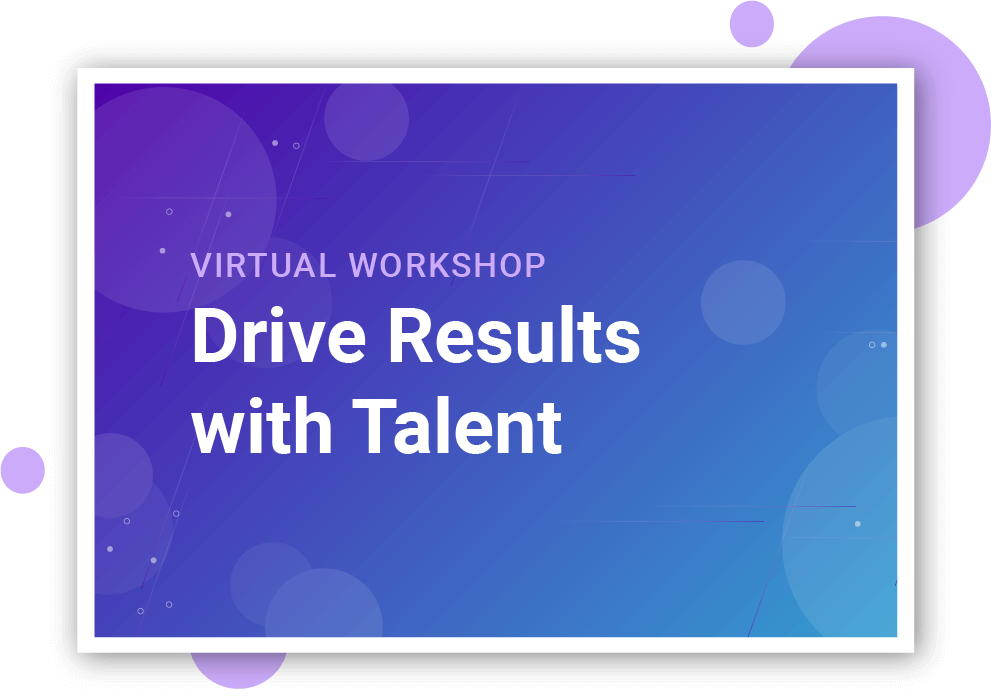 What gives successful companies a competitive edge? Their talent. In a recent study, executives attributed 72% of their company's value to their employees, yet they spend more than 60% of their time solving people problems. It's no secret that selecting the right people, maximizing their productivity, and keeping them engaged are critical — the secret is how you do it.
THE RESILIENCE SERIES
The Resilience Series is a set of completely virtual workshops designed to help you align and drive your business in times of crisis and change. The series' two offerings focus on operational realignment and team cohesion to support leadership through an age of uncertainty and change.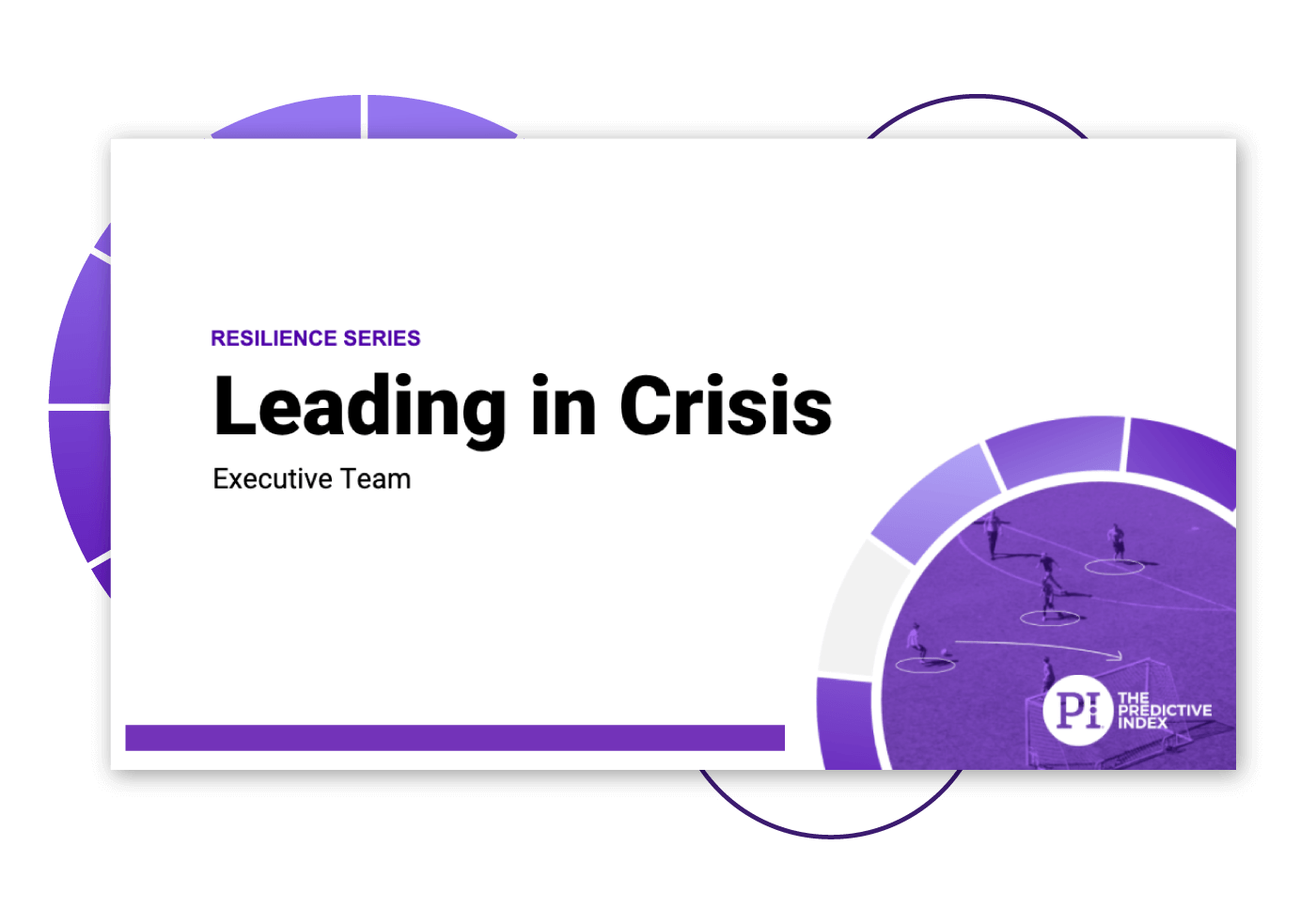 This workshop is ideal for executive teams that…
Have had to pivot strategies as a result of market conditions or other disruptions
Have had to recently rightsize or reconfigure their workforce
Are struggling to gain alignment on key business priorities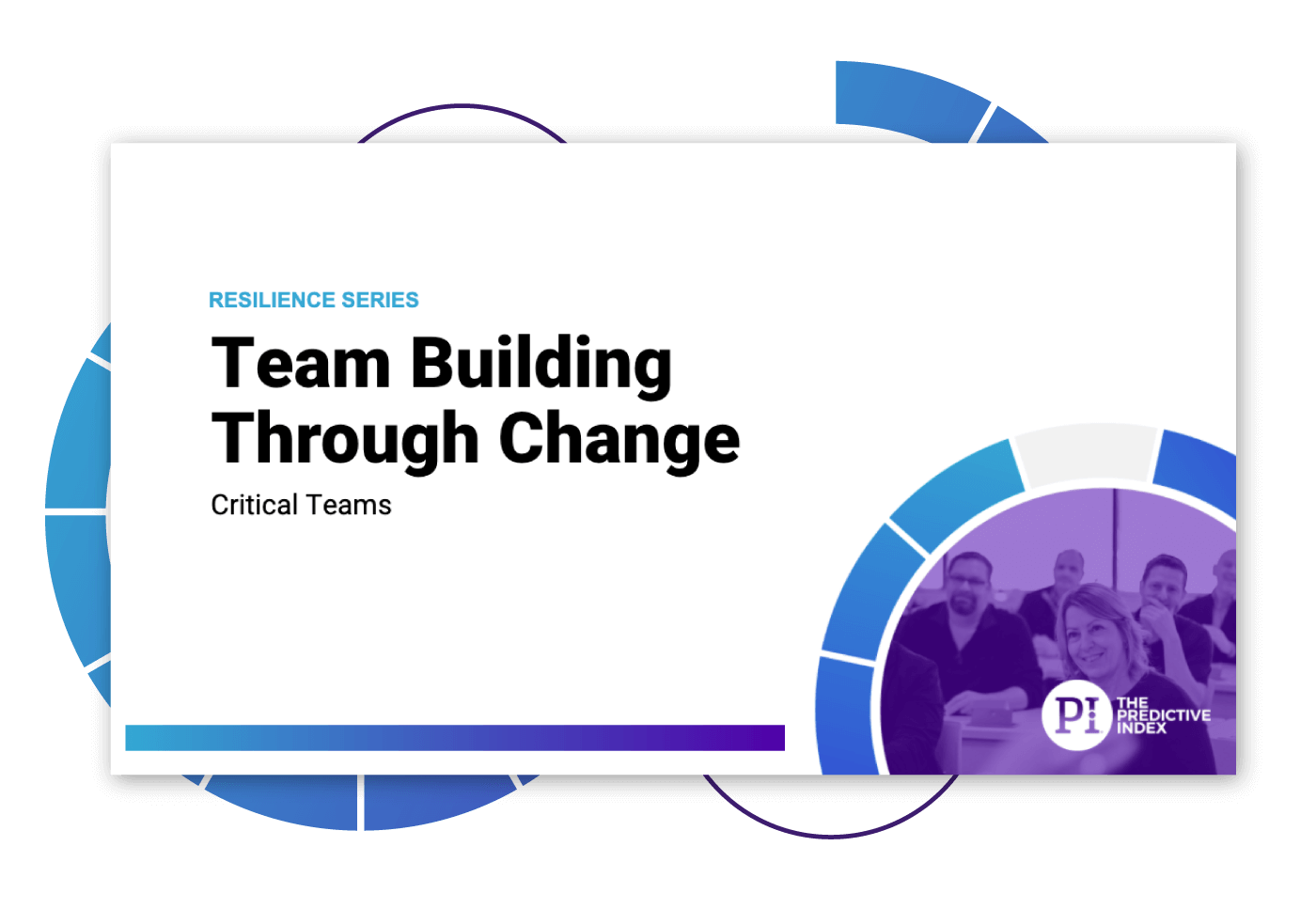 This workshop is ideal for critical teams that:
Are in critical positions in a changing business environment
Have had to adapt to sudden shifting business priorities
Have recently rightsized or reconfigured teams
Are experiencing productivity loss or disengagement due to recent changes
EXECUTE STRATEGY WITH CONFIDENCE
Successful strategic execution depends on leadership and talent alignment.
When a leadership team moves in the same direction—and aligns the talent strategy with the business strategy—they have a better chance of reaching their goals. When alignment is missing, blockers emerge and results are postponed—if achieved at all. In this half-day executive session, leaders rally around well-defined strategic objectives, identify behavioral strengths and gaps, and take action to build a talent strategy that maximizes performance and results.
EMPLOYEE EXPERIENCE COACHING
Coaching when and where it matters
With Employee Experience Coaching, it can be. Nine of the top 10 engagement drivers relate to the company itself and how it treats its people. Get culture right and say goodbye to high turnover, low productivity, and poor performance. When you combine the PI Employee Experience Survey™ with this professional coaching solution, you have everything you need to identify and address engagement issues that harm your culture.
TAKE ACTION ON ENGAGEMENT
Understand what's driving team engagement—from successes to blind spots.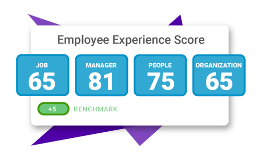 Engaged employees put in extra effort, leading to increased productivity and profitability. Disengaged employees, on the other hand, drain your company's resources. They frustrate managers, bleed money, and stand in the way of achieving results.
What's a company to do?
You can conduct an employee engagement survey, but don't be fooled into thinking data collection is enough. Without action, these surveys can actually lead to more disengagement. The Take Action on Engagement workshop ensures that positive change happens across all levels by preparing managers to build, communicate, and execute data-driven action plans.
CUSTOMER FOCUSED SELLING
Take the mystery out of your sales performance and give your reps the tools to better understand prospects and themselves.
Use people science as your sales secret weapon by way of this 1 or 2-day experience.  This workshop combines a skills assessment with targeted learning to help participants quantify and improve the skills needed to execute a strategic approach to selling.
CREATE AWARENESS WITH PEOPLE DATA
What gives productive, high achieving teams a competitive edge? Collaboration.
In the constantly changing, technology-driven world we live in, ensuring there's healthy collaboration within your teams is critical to building a strong culture and delivering results. The key to getting there is to start with self-awareness.
Reserve your spot in this workshop to understand how you best work and communicate, and how to understand those around you — instantly improving team collaboration and engagement.