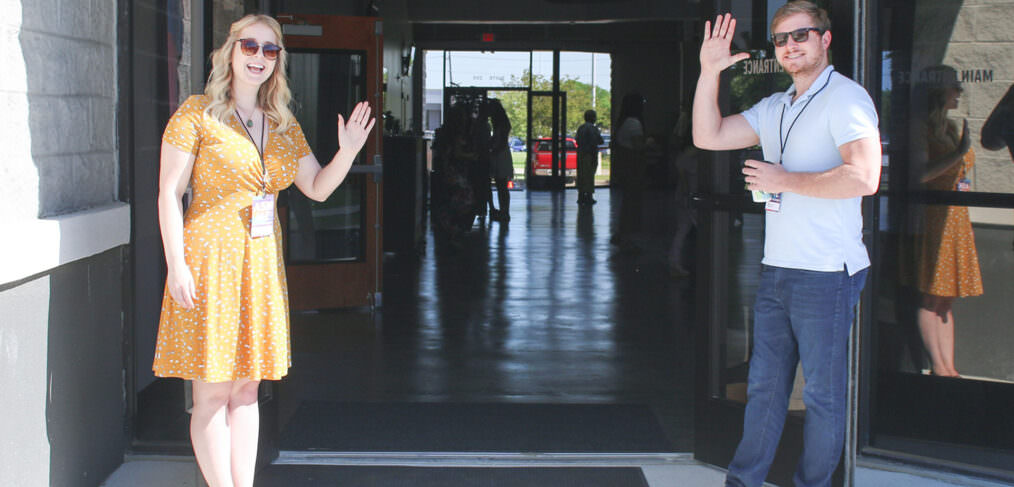 Finding Humor Amidst the Challenges of Workforce Reimmersion
Accomplished writer and blogger, Jennifer Alsever, finds a respectful way to integrate light humor into her piece about the real challenges of workforce reimmersion amidst COVID-19.   Read the full post Keeping the Conversation Going—from 6 Feet Away here, which was published originally for Humans At Work on May 26, 2020.
Now more than ever, the rules of social engagement are unclear with mixed messages globally and nationally. Mavericks of the world may let their mask hang around their necks, they may talk too loud, joke too much, and step

too close to others, irritating fellow colleagues.

Meanwhile, their more anxious coworker may be more conservative, wielding hand sanitizer in their pocket and insist on communicating through email. Everyone will have unique motivating needs and drivers, based on the lens from which they experienced the pandemic.

In both cases, workers must be acutely aware of how they themselves act and what others need to feel comfortable. Yaw advises people to be aware of your personal communication style and read the room: If you talk too much, it may not resonate with someone who is confused and reserved and afraid to lose their job, says Yaw. Pay attention to how others are responding, what's triggering them and why, and learn to adapt to this constantly shifting target of how we interact.

Yet there is an enormous disparity between what we think we're doing and how we are actually received and observed by others. A study published in the Harvard Business Review, for instance found that 95% of those surveyed said they believed they were self aware. Yet just 15% of their colleagues agreed. "Be vulnerable. Be curious, and ask what's appropriate," Yaw says.